So it is time for vlog talk!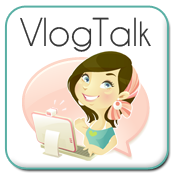 The prompts for this week:
1. Why you don't vlog?
2. What is your makeup routine? Show us.
3. Tell us the story behind your kid(s) names or blog nicknames.
For more information on VlogTalk or to sign up for to have the prompts emailed directly to you each week go
here
.
So none of these worked for me. So instead I am telling the story of how we came to name our fish!
I hope you enjoy ... and please be kind!